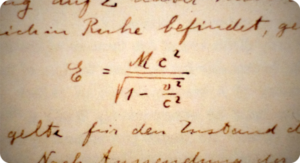 Francesca Abburà (Turin, 1977) is an osteopath dedicated to the study of the human being, both in the superficial mechanical body functions and in those intangible emotional, psychological and energetic aspects of existence. She worked for a decade in the entertainment and fitness fields as an acrobat, dancer and choreographer as well as a fitness instructor. After having obtained a diploma (2000) and a master degree (2002) in Physical Education at ISEF in Turin, she discovered osteopathy, getting a third degree at C.S.O.T in Rome. Since 2012 she has been listed in the "Italian Registry for Osteopaths – R.O.I." and has worked as a professional. Since 2012 she has continued studying, participating in several classes and seminars about Somato-Emotional Osteopathy, Biodynamic Osteopathy, Pediatric Osteopathy and Dentosophy, among the others. While studying she started her own inner journey towards awareness, participating in meetings on Systemic Family Constellations, Inner Growth, oriental Philosophies and alternative healing practices as Reiki and Theta Healing, as well as exploring the world. She attended several meditation master classes in India and she participated in a meditation intensive retreat with shaman Hernan Huarache Mamani (founder of the University of Life and Peace).
Her new approach stems from the synthesis of all these experiences, and is named Osteopathy for Dynamic Evolution (ODE).
Martina Abburà (Moncalieri, 1984) started studying osteopathy in Canada in 2013, where she obtained a diploma in fascial therapy and cranial therapy at Académie Sutherland d'Ostéopathie du Québec in Montreal. Martina also practiced artistics gymnastics since she was 2 years old, and started competing at 6. This experience empowered her sensibility and perception of the human body as well as her own. Her ability was sharpened by Martina's extensive experience in dancing over a 10 year period and also 8 years of studies in circus arts, matched with practices in yoga (Bikram technique), pilates and meditation classes in India. She worked as a teacher in gymnastics for the Club de gymnastique Québec Performance, the canadian sport-studio project in Quebec, a prestigious program of integration between advanced sport practice and school studies, aimed at high-school students. Studying osteopathy, together with Martina's experience as a teacher and her high developed sensibility and empathy, gave her a different point of view to observe the human body in motion: the one of the ODE.